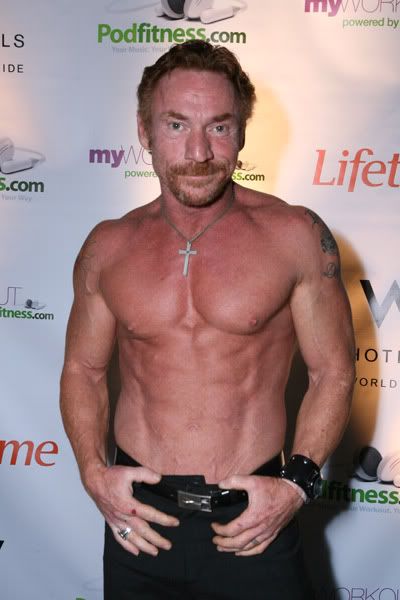 "I blew a perfectly good marriage to a perfectly good woman," Danny, 49, told the Enquirer. "I would love to hate Gretchen for it, shortchange her somehow – but unfortunately, I wrecked this marriage. I didn't play fair. I can't hold her accountable at all." In the wake of Danny's marriage disaster, the couple will share custody of their two children. The sadder-but-wiser entertainer added: "Here's my marriage advice – try to avoid other women in you want a successful marriage."

I'm paying a ridiculous amount of alimony," Danny says. "I have to work a lot!" Unless, of course, Danny can get his ex Gretchen married off. "As of today, there's a $100,000 bounty on Gretchen," Danny adds. "I've been divorced only days, but I will give a good man $100,000 cash to get Gretchen off my payroll."
Mamarazzi has some ideas about just what Danny can do with his money... and we're pretty sure Gretchen does too.
However, we want to hear from you... tell us what Danny can do with his 100k.