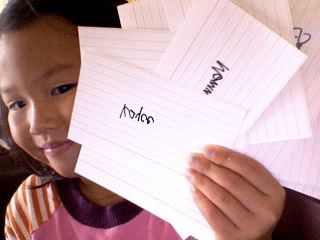 First, we wrote every name on an index card... if you entered more than once, you got more than one card... we're very fair here at the House of Fun & Games.
Next, each name was folded and dropped into our seasonally appropriate bucket.
Finally, the moment of truth... with a little help from my lovely assistant...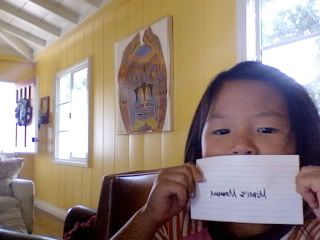 We have a winner! Congratulations,
Carol
! I will put you in touch with
Jacqueline of Lucky Me Tees
and she will get your tank right off to you!
Thanks for participating everyone... I wonder what I can round up for Halloween?